Tactical Bag and Strategic Packing; Why Does It Matter?
Tactical Bag Makes You A Survivalist … But How?
Tactical bags and how you pack for your adventurous trip are what reflect your tactical thinking and strategic skills. Yes, it makes you a survivalist. No doubt, there is a fine line between a loaded bag and an overloaded bag. For instance, the tactical tools that ease your tour are essentials, but you should not overload them. So, if you want to ace your adventure you need to be considerate of what you load on your backpack.  That is what can make you a survivalist.
The first thing that must come into your mind is why it is important to focus on tactical packing and whats its impact on your journey. Well, the answer is quite simple. The more your Tactical bag fits lifesaving supplies, the more likely you are to reach your target. While you are preparing yourself for any situation of wildlife, your gear must be super ready with enough survival tools to face and survive any odd situation. But remember, tactical packing is not just confined to the tools or accessories, the specifications of the backpack itself count a lot.
What a Perfect Tactical Bag Looks Like
Ideally, the perfect bag should be the one that is lighter on your shoulders despite having all the essential tactical tools. The strategic backpack should be the one that allows you to travel faster and longer. So, you need to distribute all the tools or accessories in a way that takes the strain off of your back. It should make a heavy load feel lighter. Plus, your bag should be well organized to give you quick access to your gear. 
Nowadays, the survival tool market offers multipurpose tools that are high on function but lighter on weight. You can find a great collection of foldable waterproof mats, waterproof camping tents, and tactical folding knives. So, you can easily carry foldable items in your bug-out bag.
Material, Size, Design All Matters When It Comes to A Strategic Backpack
As we mentioned earlier, a tactical bag is not about tactical gear only. The size, material or fabric, and design of the bag are also important. The logic is simple. Don't pack your bag in a way you can't cover a fair distance on foot. For instance, you don't need to carry all the tent accessories when you have an option for foldable waterproof camping tents. Similarly, you don't need to carry an outdoor cooking pit when you can carry dry, cooked, and ready-to-eat stuff in your backpack. So, the size of the strategic bag matters a lot when you have to go a long way on your foot. If you are traveling in a conveyance, it gives you the advantage to carry bigger stuff but when you are on foot, the lighter the bag, the far you go.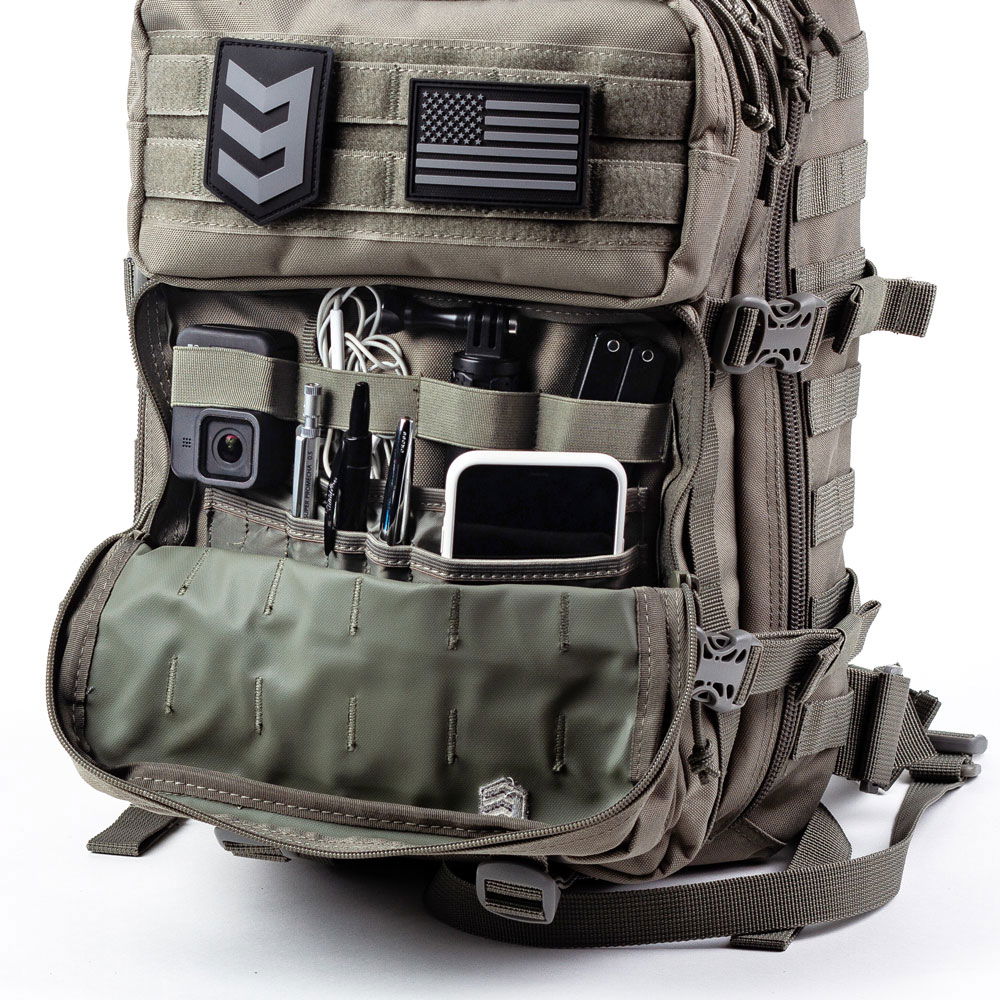 Also, keep in your mind that the situations all across your hiking a wild, climbing, or surfing around never going to remain the same. You may find some harsh conditions that your water bag can not save from if the weight is heavy on your shoulder. Remember that, a heavy weighted bag can make you exhausted where a water bag alone will not be enough to retain your energy.  That is why it says that a lighter bag is a blessing when you're exhausted. Hence, try to keep your bags moderate in size. You can go with the larger bags if you are super fit with great stamina.
Survival Situations are Indeed Dynamic; Keep it in Your Mind
Survival is something that triggers your tactical thinking. Kizer knives or tactical folding knives are not the only weapons to survive in the wild. Strategic thinking is. As we mentioned earlier that a lighter bag is a blessing when you're exhausted, it says it all. Additionally, a properly arranged or well-organized bag makes things easier. It gives you easy access to the tools in the spur of the moment whenever needed. Plus, it allows you easily swap out items. As you need to take in and out items as per the situations you come across, it should be easy. Tactical thinking is equally significant as tactical tools.
A well-packed tactical bag keeps the most essential tools close at hand. Plus, the gear in your backpack should serve multiple purposes. You can opt for collapsible or foldable stuff that would occupy little space. In addition to packing strategies, the durability of your bag should also tick all the boxes including fabric, stitching, and framing.
StrategicSurvival; Your Go-to Place for Survival Backpack
We offer a wide range of tactical tools with guaranteed superior quality. We intend to make your tactical survival easier, safer, and more protected. Our premium range includes mountaineering outdoor camping hiking waterproof bags, waist chest sports bags, ultralight waterproof sports climbing bags, mountaineering long-distance cycling hiking bags, and many more.
We also offer large capacity outdoor hiking travel bags, mesh beach adjustable shoulder strap bags, Molle waterproof water-resistant pouch bags, and tons more. These bags are highly durable with top-notch quality. We value the importance of survival tools that are essential for any adventurer in crucial times and extreme conditions. That is why we prefer to offer a waterproof range of bags. It will keep your tools safe during rain like our travel backpack waterproof youth sports bags. Plus, these backpacks will allow you to be carer-free while hiking as these can be easily washable.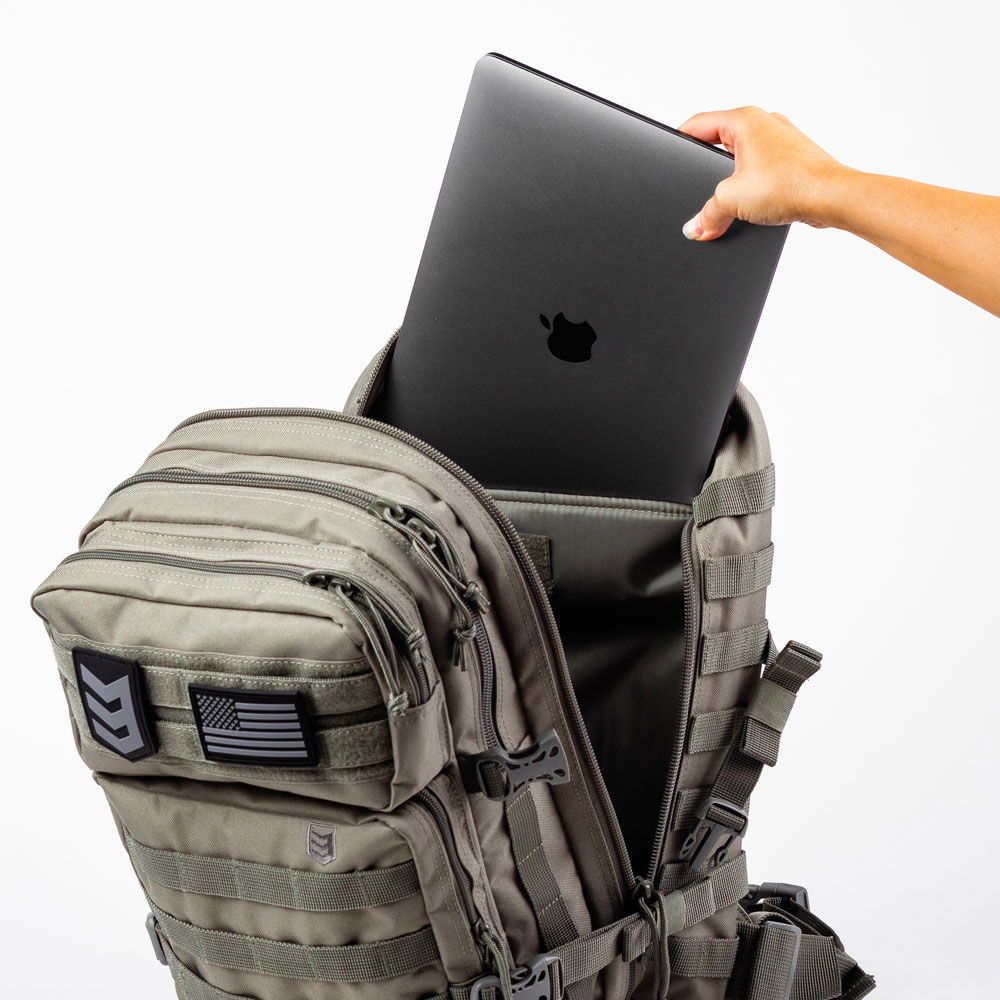 In addition to bigger backpacks, we also proudly offer small and easy-to-carry waist-bags. These include waterproof zipper waist belt bag for camping, tactical backpack waist pack waist bag, nylon EDC Molle chest cross-body bag, multi-functional waterproof nylon fishing bag, army military tactical water bottle bag, roll-up tool storage bag, and a lot more.
Head over to our website and shop for amazing tactical tools and gear. We proudly offer nationwide shipping with an easy return policy. Moreover, we provide 24/7 customer support to our valuable customers. Contact us through E-mail or reach us through our social media platforms.