A SURVIVALIST'S GUIDE TO TACTICAL TOOLS | STRATEGIC SURVIVAL
Are you planning an outdoor camping trip in the coming days? If yes, then keep reading this article as it will have all the right information about tactical goods that you should take with you and the ones you should avoid. If not, you might still find this article informative for your own knowledge.
This article is a guide to tactical tools describing the significance of each essential tool that you need to carry in your tactical bag whether you are going out on a campsite trip, hunting or travelling around and the tools that you need to avoid which may be nothing more than just wastage of space in your bag.
Strategic Survival provides you with the best experience of providing you with all the essentials you need for your outdoor camping and hiking trip. They have a wide range of tactical tools to assist you on your journey. Not just the tactical tools but they also offer food and storage essentials, first aid, portable power, home safety equipment, and archery equipment. Whether you need a strong, dependable bag for carrying all your things like sleeping bags, tents or other outdoor equipment like knives, tools, flasks, water bottles, or lights then you can rely on Strategic Survival's camping gear collection.
How to pack your gear strategically is a form of art itself. A lot of us overload and over pack our tactical bags to the maximum of its capacity with absolutely no space for the survival tools and we end up with a hefty bag of things that are not needed at all. This can burden and for sure slow down your pace and journey if your tactical bag is heavy. This guide will help you to stay conscious while you are packing your gear so you do not carry unneeded burden with you.
Packing your tactical bags with essential survival tools is not a puzzle but rather strategic. It is important for you to have a conscious mind and open eyes while packing your tools. For example, tent accessories can include so many items that may seem productive and useful in the moment but you need to evaluate your needs accordingly and carry only the items that you really need. Furthermore, you need a pirate telescope for sure while you are camping out in the dense forests or going for a hike at bushy mountains or even for hunting but if you are going for a sightsee in the cities or countryside that would be useless. Similarly, tactical knives or hunting tools are essential when you are going for a hunt in the wild areas but would be completely useless during sightseeing. In addition to these, you will need binoculars for your vacation in the urban areas. So, by keeping these scenarios in your mind, you can prioritize and organize your items accordingly.
Important questions related to Camping.
The market for tactical goods is filled with a wide range of multipurpose tools or gear. Some of these tools are more useful than the other but in order to select the right tool, you first need to ask yourself the following questions:
Where are you travelling?
For how many days you are going to be away?
Are there any plans to hike or hunt?
What is the weather like around that area?
How many people are accompanying you?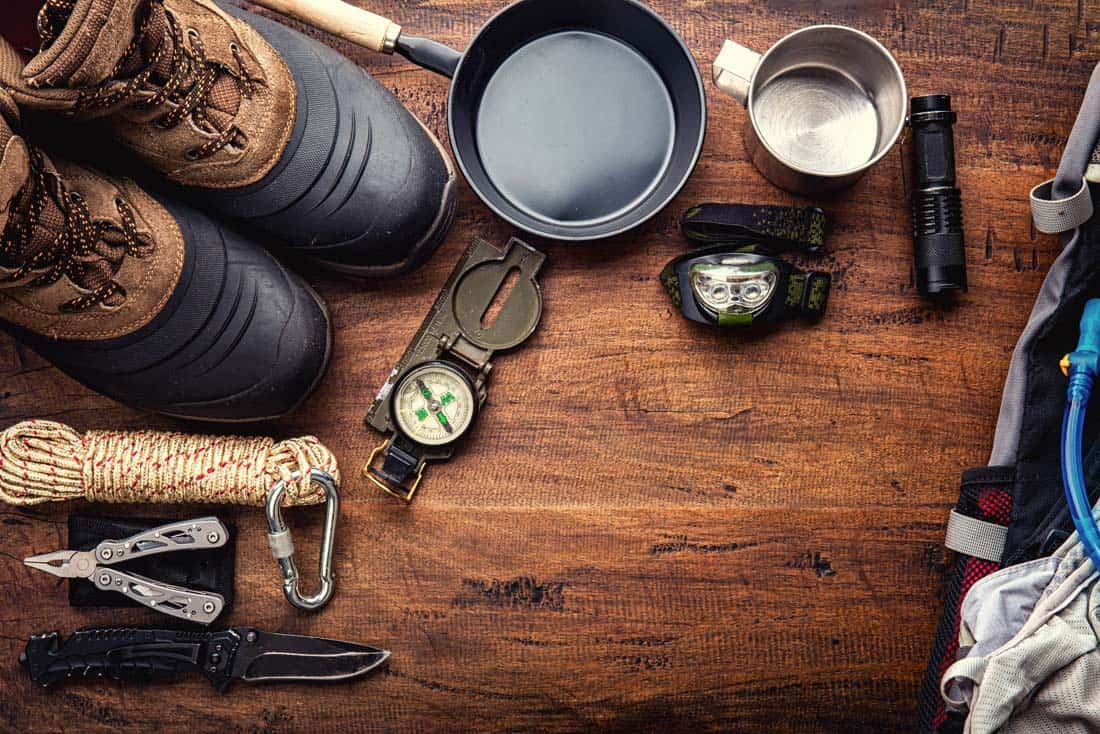 Essential tools for your tactical bag.
Some essential items that you need to have in your tactical bag regardless of any situation include water bag, khizer knives, solar flashlights, portable chargers, and survival tools etc. These tools are essentials and you will require these wherever you go. Some other tools like waterproof camping tent, outdoor wok burner or outdoor cooking pit, camping shovel and camping axe are used for specific conditions and areas. What should be in your bag totally depends on your needs.
One more step that you can follow in order to choose the right tactical tools like a true survivalist is to discuss with other tourists and survivalists who have already visited the places that you are meaning to visit. You can also talk to your agency through which you are travelling and the best way to research is your very own all time available friend, the internet.
Many items in your tactical bag would be frequently used and would be essential especially for the nighttime such as bug repellant, fire starters, compass, hand crank radio, and waterproof matches etc. Many of the things in the list would be occasionally used items that you would use once or twice. This list includes tools like as mentioned above, camping shovels, camping axes, pirate telescopes or vivitar telescopes etc. You would not use these items unless you are on a proper hunting or extreme hiking. So it is very imperative that you choose your tactical tools wisely so you have enough space up your gear to keep the important ones.
We are your one-stop shop for everything tactical goods. Strategic Survival offers you the best range of tactical goods and gear to ensure a successful mission, backed by a world-class customer service team and expert know-how. We designed our online store from the bottom up with police enforcement and public safety professionals in mind. Why? Because we believe you are deserving of your own personalized online shopping experience. It is an adventure in which you will find the finest bargains on the most cutting-edge tactical gear available.
Strategic Survival offers you the finest quality products with one of the widest ranges available on internet. They provide shipping anywhere in the North America. In addition to the nationwide shipping, they have a very easy return policy. If you are not 100% satisfied and in love with the product you can send it back totally without any sort of hassle and we will either refund or send you another product all according to your demand. Lastly, if you have any type of questions regarding the products or if you need guidelines about the tactical tools, you can just email or connect with us on social media. As your go to tactical accessories, we got answers to all your queries!